HEMS PIN PUSHER / TRACK PRESS

Pin Pusher / Track Press
SAFE removal and installation of
Track Pins, Master Pins, Bushings
and Master Bushings.
HEMS portable track presses or 'Master Pin Pusher' series HEPP, make it possible to disassemble and reassemble chain sections,
driving wheels, pulleys, rollers, gears, bearings and shafts all in the field or workshop.
HEMS offer various size portable press options from 30 to 300 ton depending on the make/model of the tracks and applications.
Advantages of having a HEMS Master Pin Pusher:
- Safe and effective removal/installation of Track Pins, Master Pins, Bushings and Master Bushings
- Reduction in labour hours
- Cost effective
- Eliminates old dangerous methods
HEMS offers a special range of Master Pin Pusher packages designed for numerous OEMs. For consultation and further information please contact us
FULL CATALOGUE ATTACHED HERE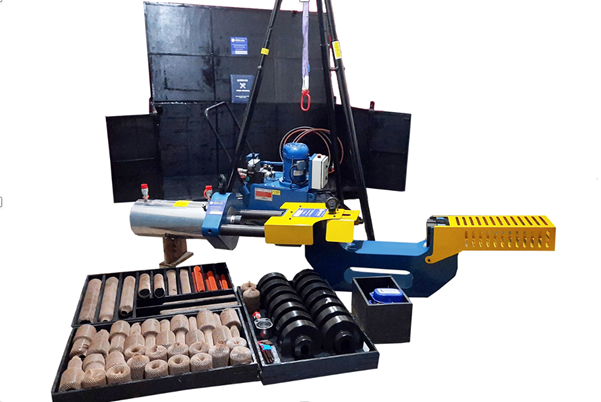 Showing 1 to 2 of 2 (1 Pages)